Hi all, didn't really know where to post this, so I figured I'd plonk it in 'Projects'.
Today I picked up a cool little Peg Perego Gaucho Jeep. It was left at a friends house which they rented out, and the previous tenants no longer wanted it, so it was 'free to a good home'.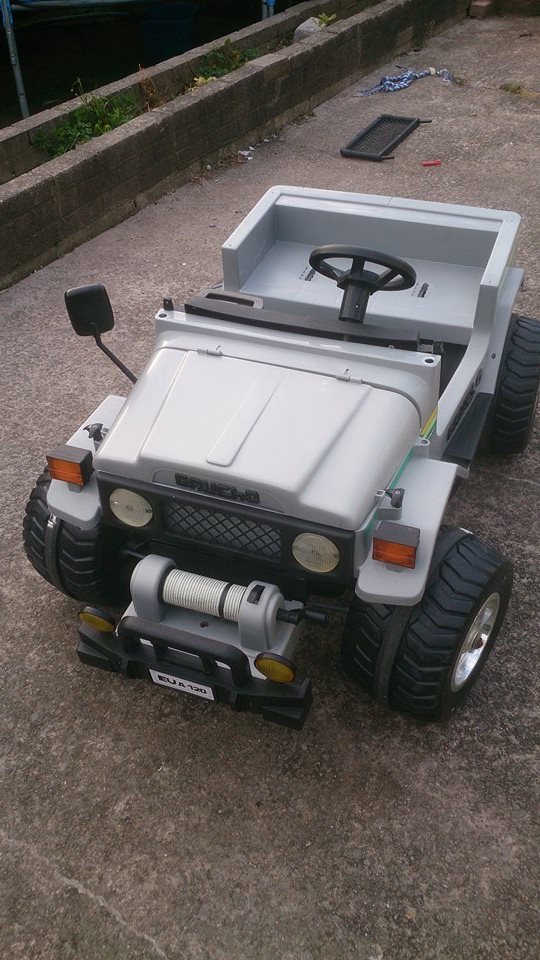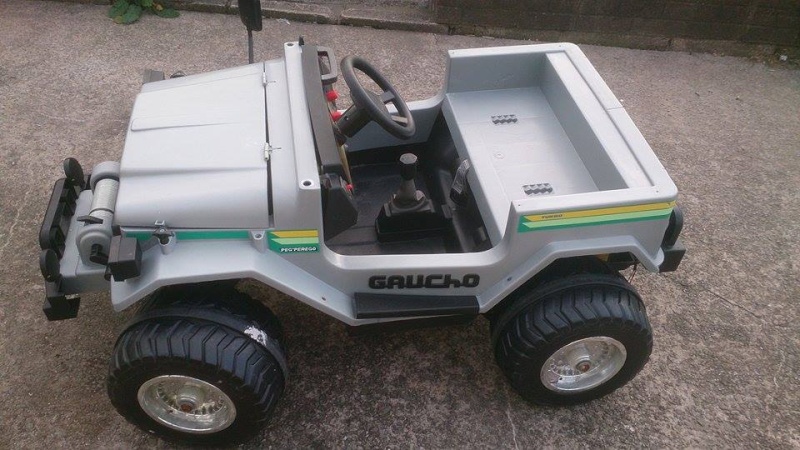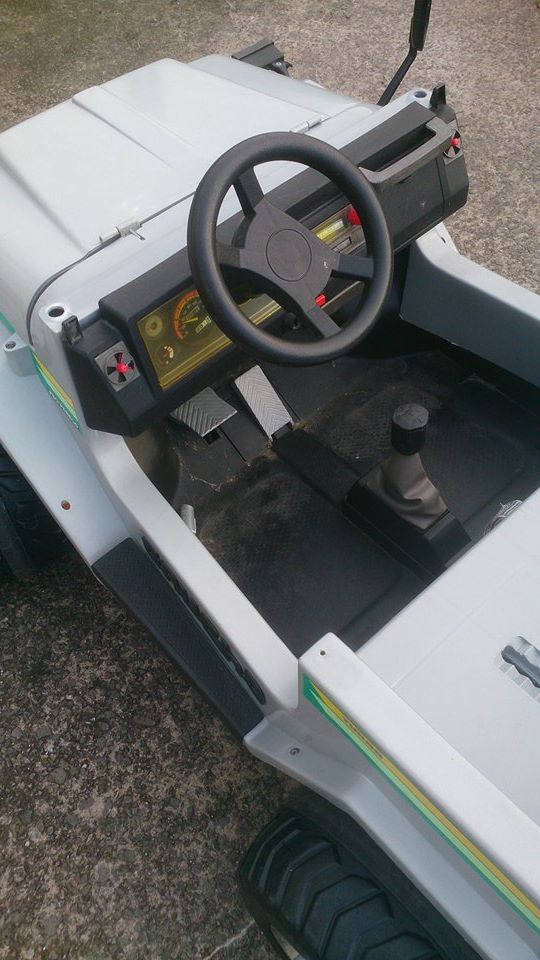 The plan is to get it up and running, probably respray it in Ford Signal Orange (to match my Ford Fiesta MK1) and pass it on to my 5 year old cousin :)
It was quite a squeeze getting it into the Fiesta...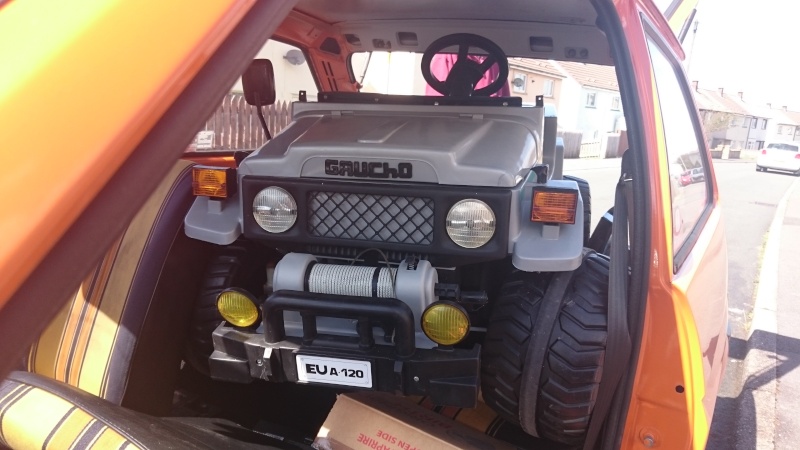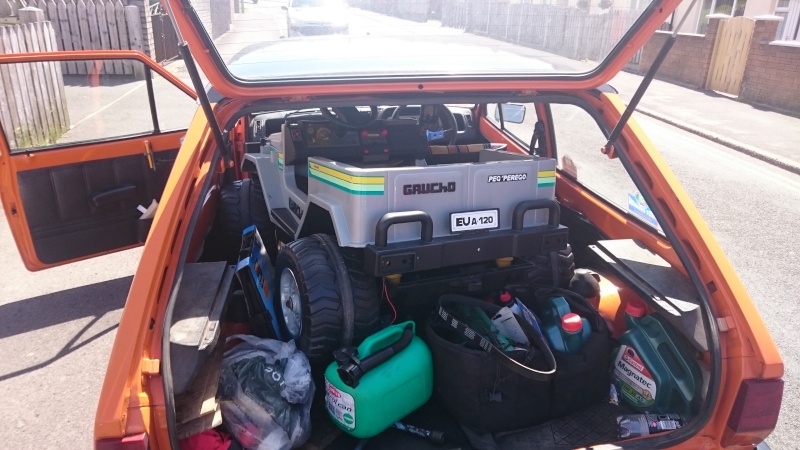 The colour I'd like it to go;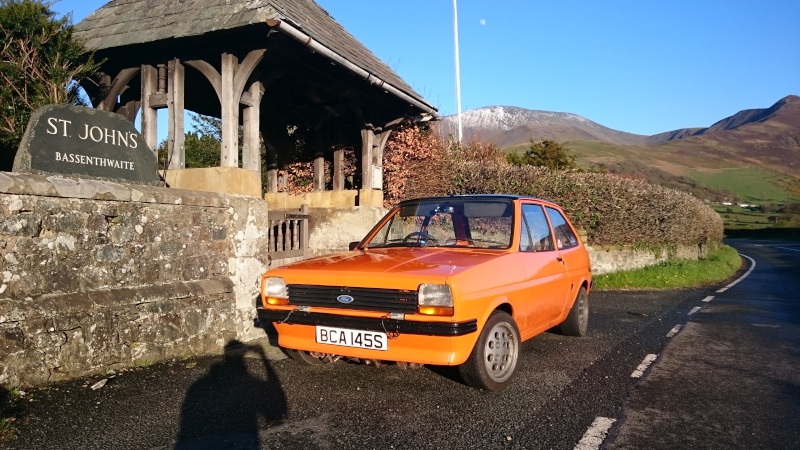 All I have is the Jeep itself, and the battery. No added extras, and no battery charger.
This is my first question
, where would I find a battery charger for this battery 'Energy Cube Type B';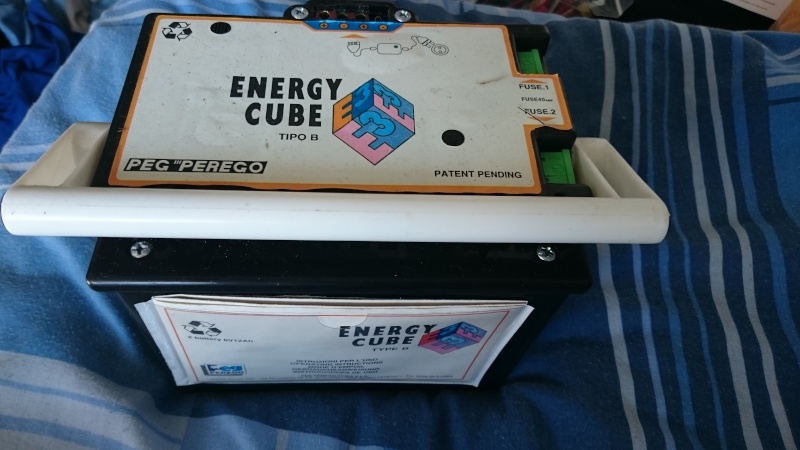 All the best,
Dan