Well I've been a lurker for some time now. Occasionally posting in the "For Sale section and admiring other MPW projects throughout the new and old forums. I've taken a lot of inspiration from many of you and appreciate the wealth of knowledge that is available! I figured it was about time I shared some of my projects. Some of you may have seen some of these already on the FB MPW group.
This is where my addiction started. The wife and I original bought the Smart Car as a present for our oldest daughter as a big sister present. The car went mainly unused for quite sometime. Then one day I found the Crusin Tunes Barbie jeep sitting on the curb. It was in pretty sad shape. It looked to had been stored under a tree that hated its leaves! I cleaned it up, checked the gears, cleaned and lubed the motors, fixed the steering sag, added led headlights, tailights, and repainted it. Then I found this site! I was relieved i wasn't the only sicko out there and as they say the rest is history! This site has helped me find Cheap batteries, replacement parts, great tips and tricks! Needless to say I'm addicted! Unfortunately, the jeep has since been sold but it is being loved by another deserving child!
This was my next project, Dumar Pontiac Solstice. It was a CL find for $20! The plan was to turn it into Sally from cars w/ a lil imagination. Sally is running on 18volts with inner tubes cut down as traction bands on the front tires.
Then my lil one needed a car ;) One day the wifey wanted to do some thrift store shopping. Being the good husband I am, I went along to be her human shopping cart. While doing my duty I stumbled upon 6volt Lightning Mcqueen! With an asking price of $50 I had to have it .....for my daughter! :lol: Of course since the bug bit me I had to Mod it. He got the Radiator Springs treatment, 2 speed harness out of a escalade, HPI GT motors, and a shot of 18volts! He is one of the fastest in our fleet right now.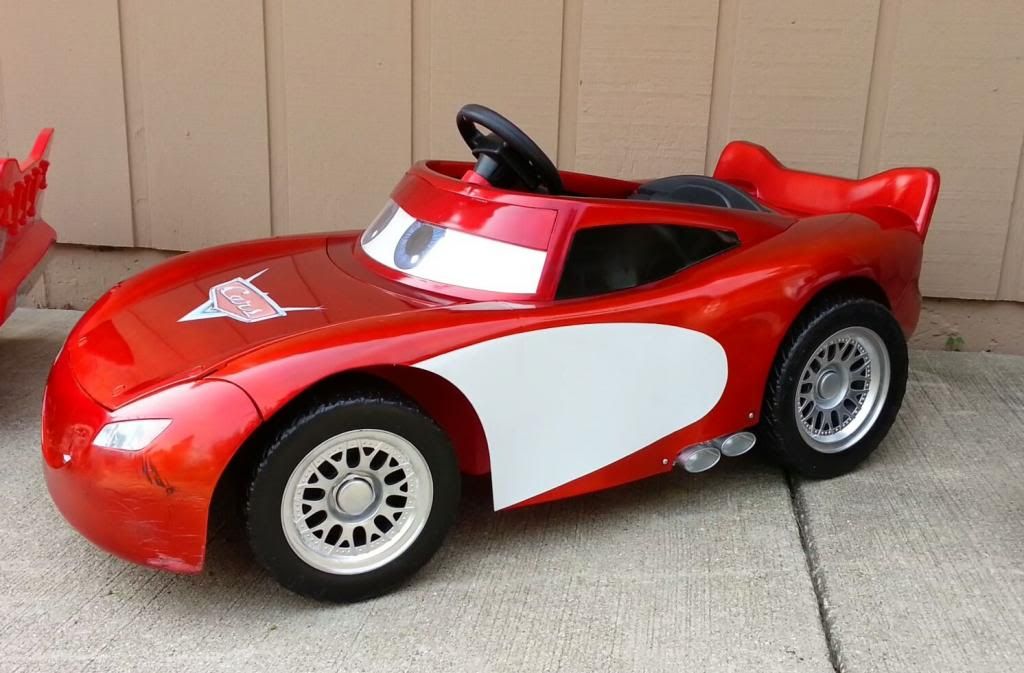 Then scouring CL I stumbled across one of my own personal Unicorns. I picked up this Hurricane for $40 the original owner said it wasn't running when he got it. Challenge accepted! It was pretty sun faded, loaded with compost and previously tinkered with to no avail. I did a complete tear down, cleaned/lubed the motors, cleaned re lubed the gear boxes, replaced the shifter(bad switches), added headlights, tailights, and painted it. Just as the paint cured it was bought and my unicorn was gone!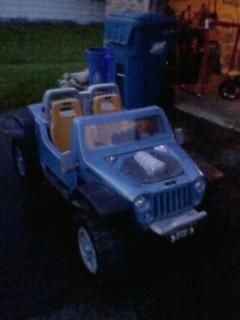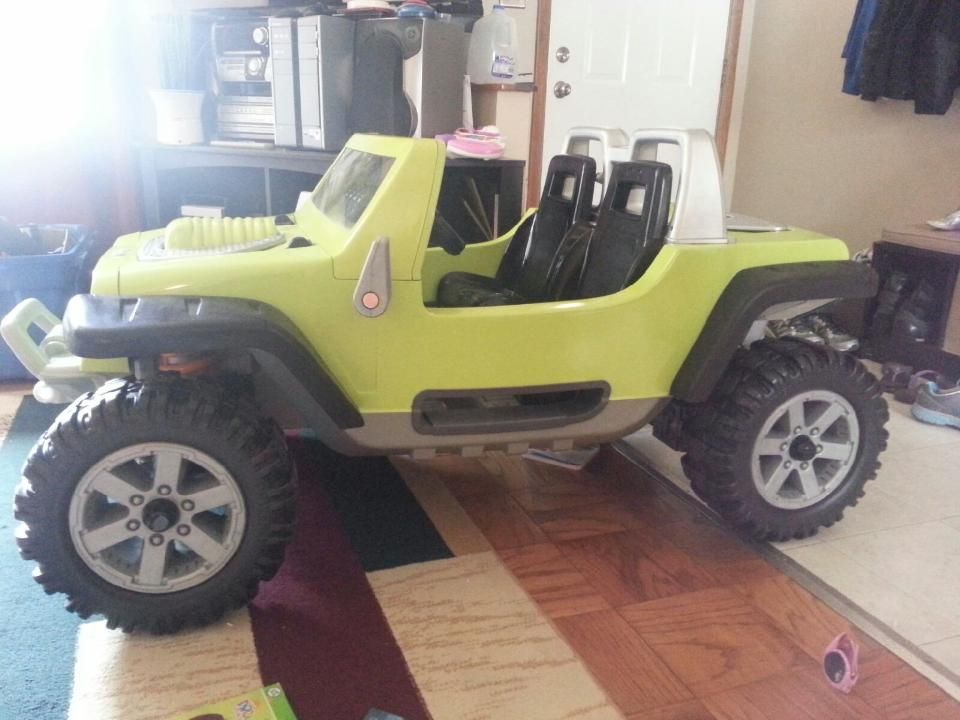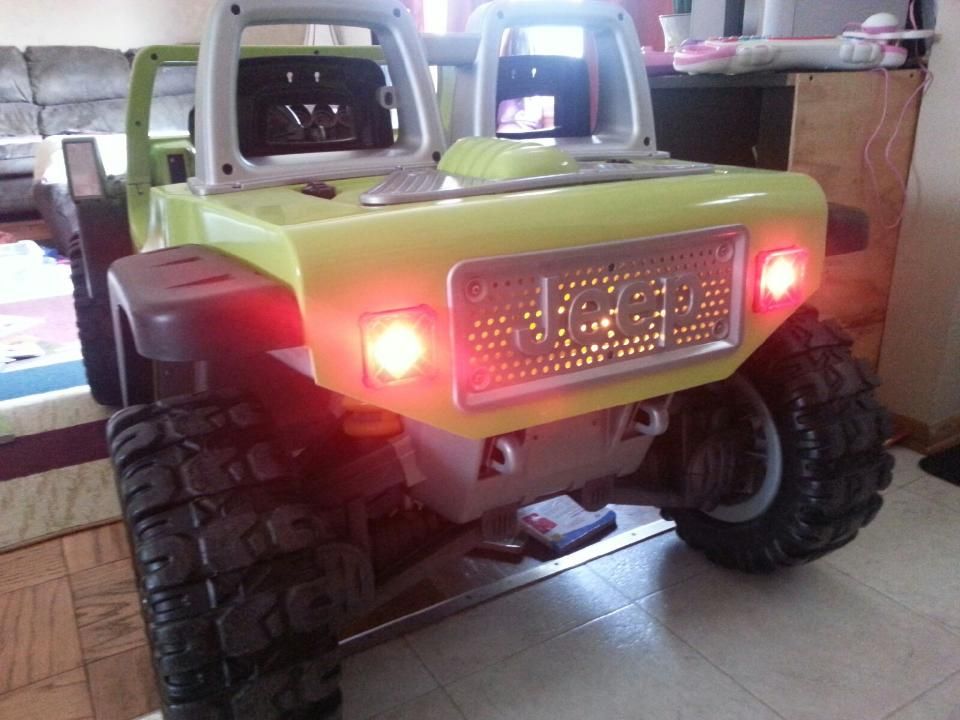 These next to came out of Milwaukee WI. It was a pretty decent deal 2 Dale Jr Nascars for $100 both with batteries and Chargers. The plan was to pick them up convert them to Lightning McQueen and sell them. I did some custom graphics and paint work to both and now I don't want to sell them. :oops: I put the wifey in charge of selling them as I can't stand to see them go. Is there a doctor in the house I think I'm feeling a lil sick. :lol: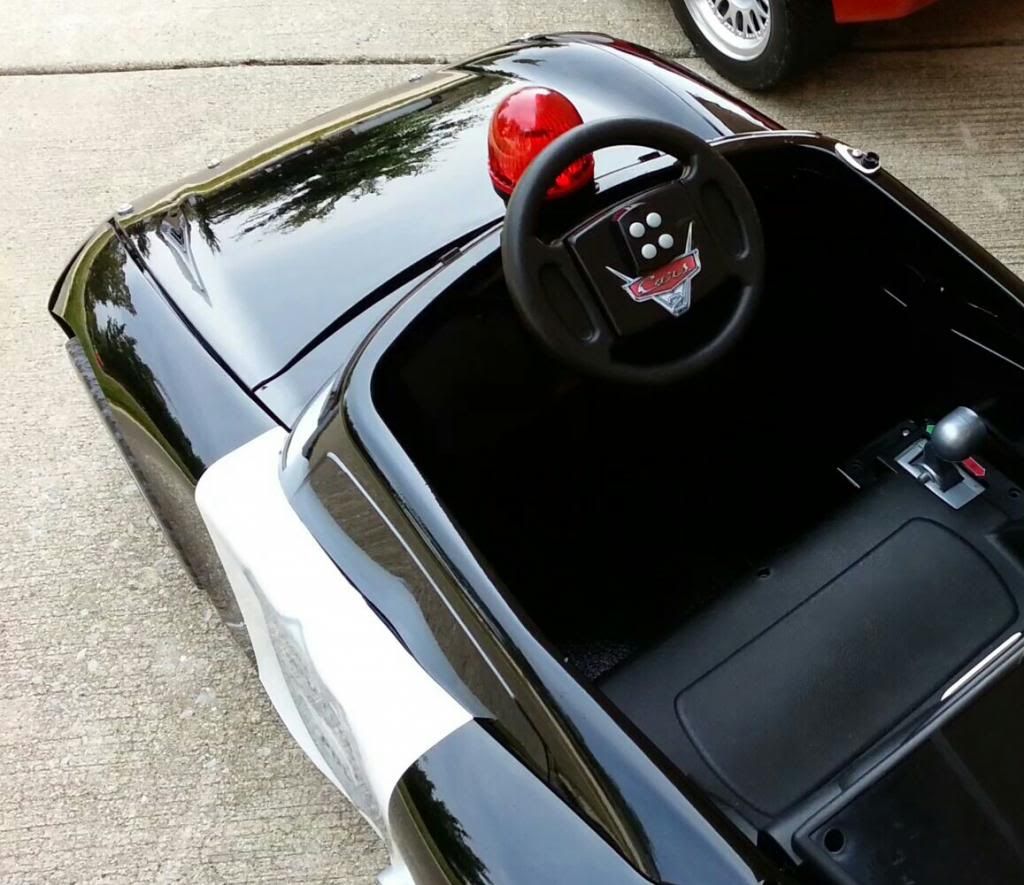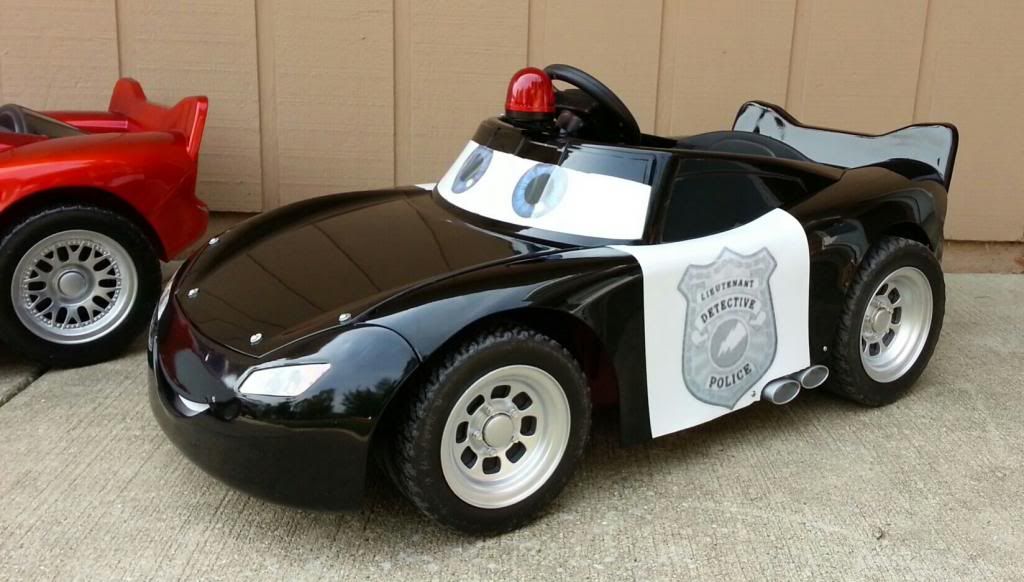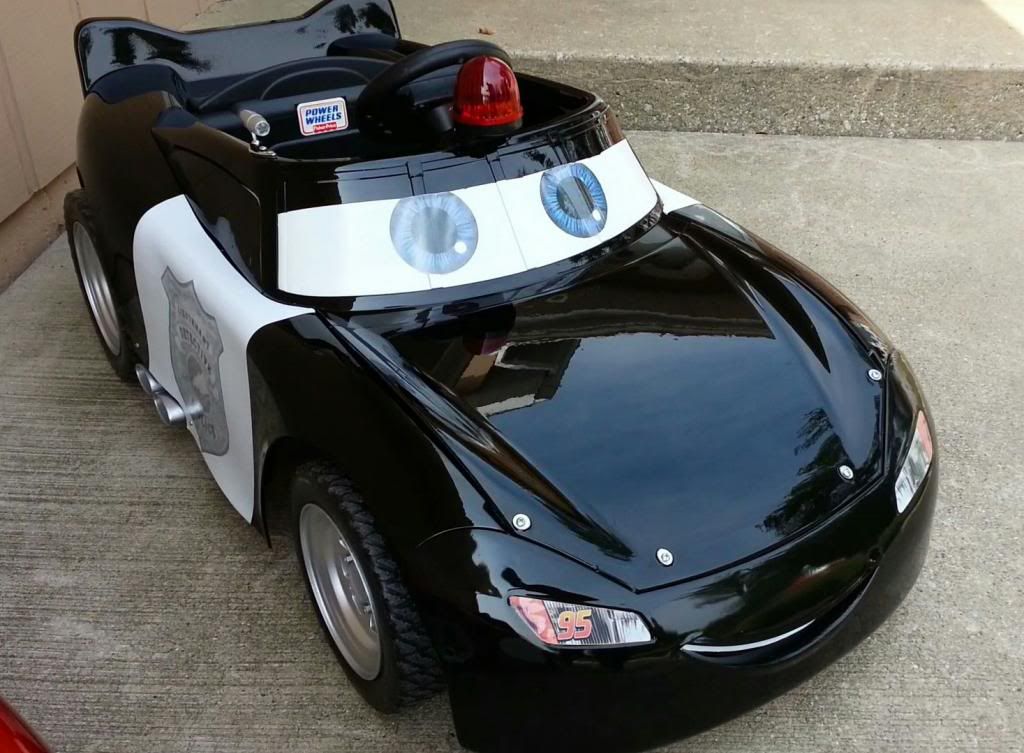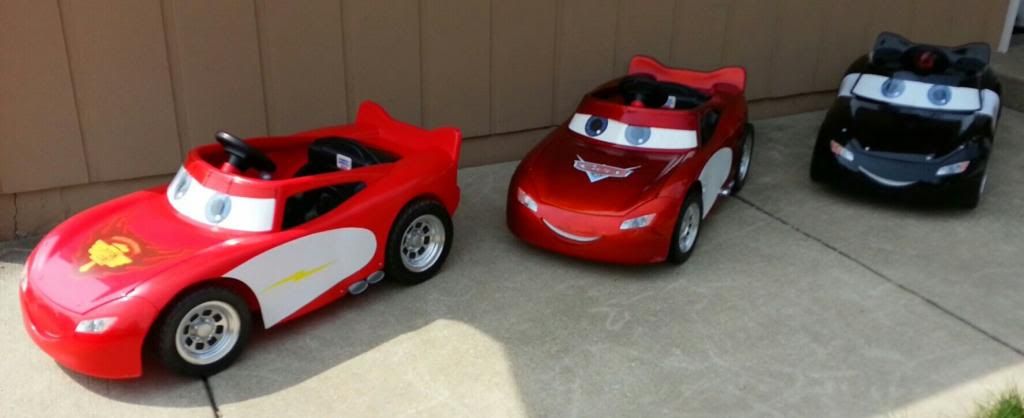 Last but not least is my last project, which is an homage to the good old hotrod mantra! Find the smallest car and stuff the biggest engine in it! This doesn't include the Escalade, Silverado, Extreme Machine, Corvette still waiting in the garage. :roll: I picked up this lil bug last Saturday and have since installed 23t gearboxes, 2 speed harness, 12 motors, tires and hubcaps from our smart car, tinted the windows and de critterized it! :lol: I still have to light it up with headlights, tailights, and an underglow kit but this is my progress so far. Right now its only 12 volts but plans our for 18 volts. We'll see how my lil racecar drivers like it. :twisted:
Hope you guys and gals enjoy!